Event Production Show and Awards
We have just come back from two great days in London at The Event Production Show and Awards at Earls Court 2. There were lots of visitors and it was great to meet clients both old and new. We have some fabulous events to look forward to in 2014 and with Le Tour de France Grand Depart on our doorstep and nearby in Hull The Freedom Festival 2014 are just a couple that stand out. We enjoyed talking through the creative production from Walk The Plank, a couple of team members from Velofest and Harewood Events Ltd and look forward to working with them on these events.
Along with a productive show we had a memorable night at the Event Production Awards and were pleased to be guests of Acorn Event Structures who won the award for Best Staging Company. The sheer delight on Andy Nutters face as he was asked to go up on stage to receive the award was worth the journey alone.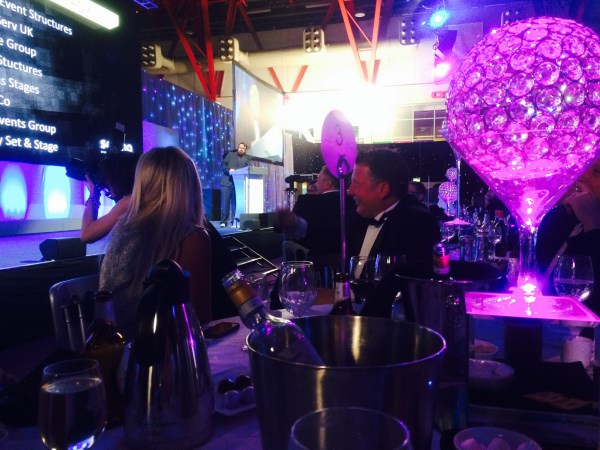 Representatives of the whole team were there to make sure he didn't take all the glory himself including John, Neal, Evaldas & Igor who joined him on stage and with the all important ladies Rebecca, Sarah and Holly cheering from the table. This now means major alterations to Acorns new offices to host the trophy in a newly commissioned trophy cabinet.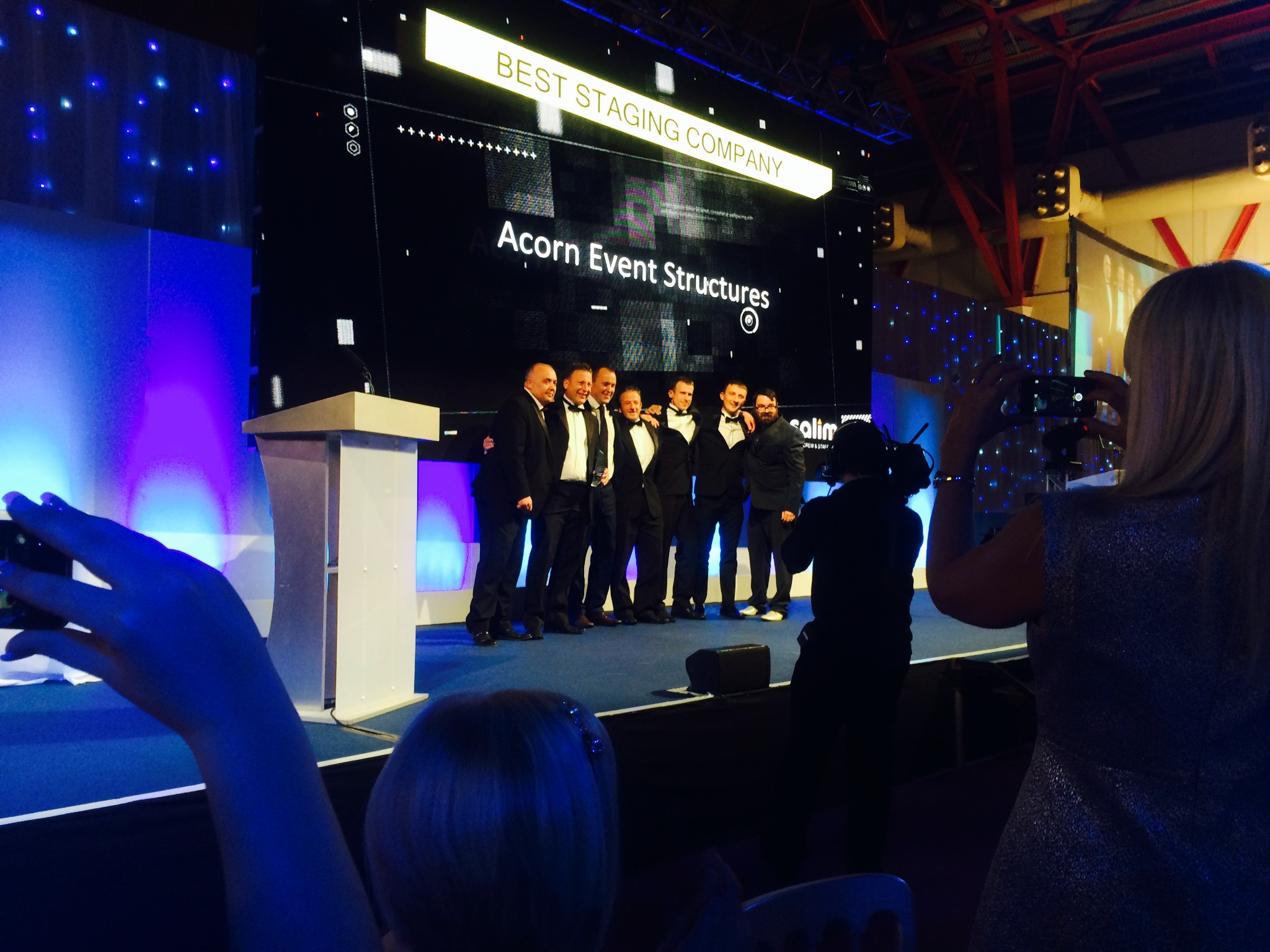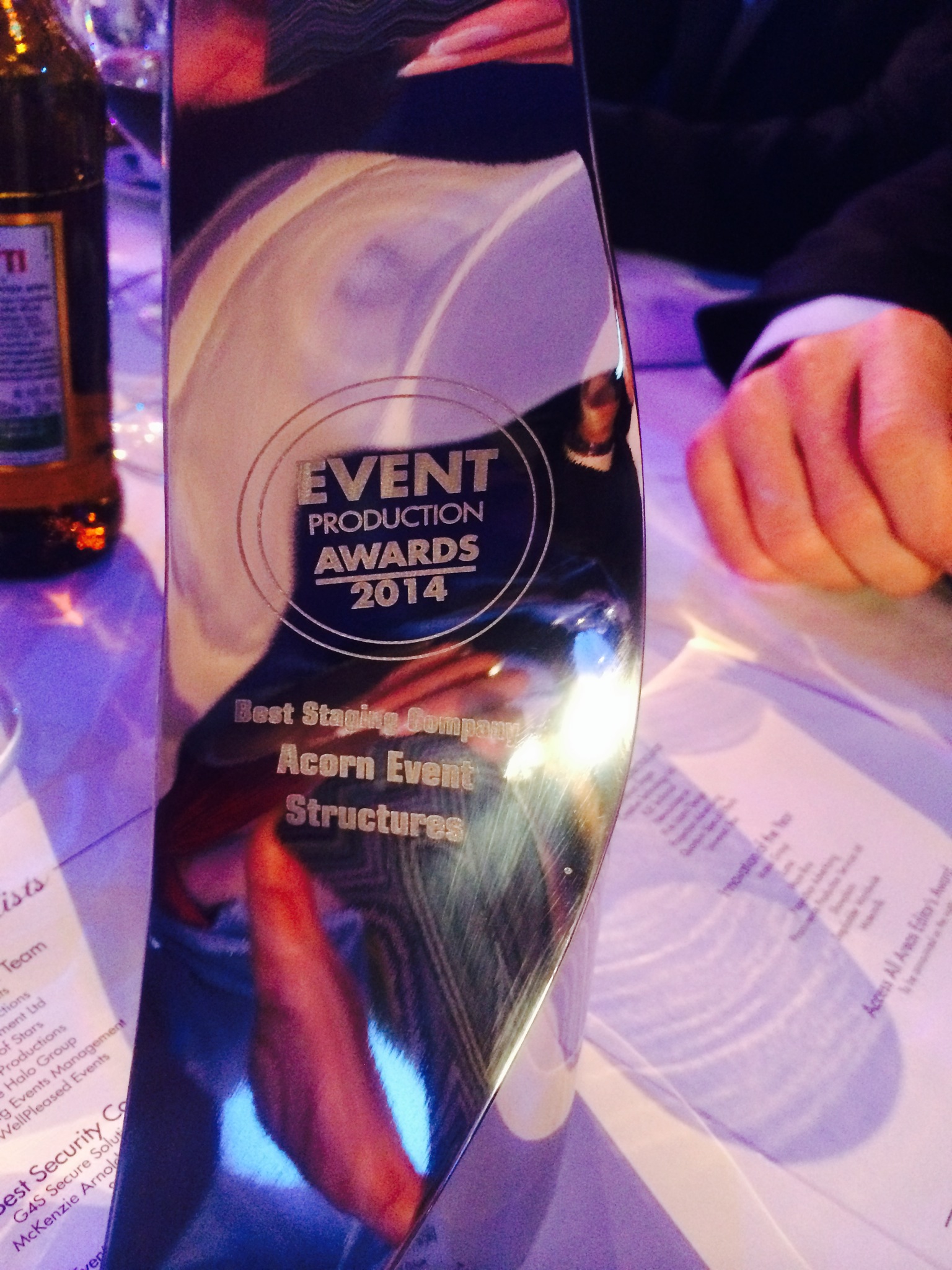 At the end of the ceremony all of the award winners were invited back on stage for a final photo call, we would like to pass on our congratulations to all the award winners that night for their well deserved recognition.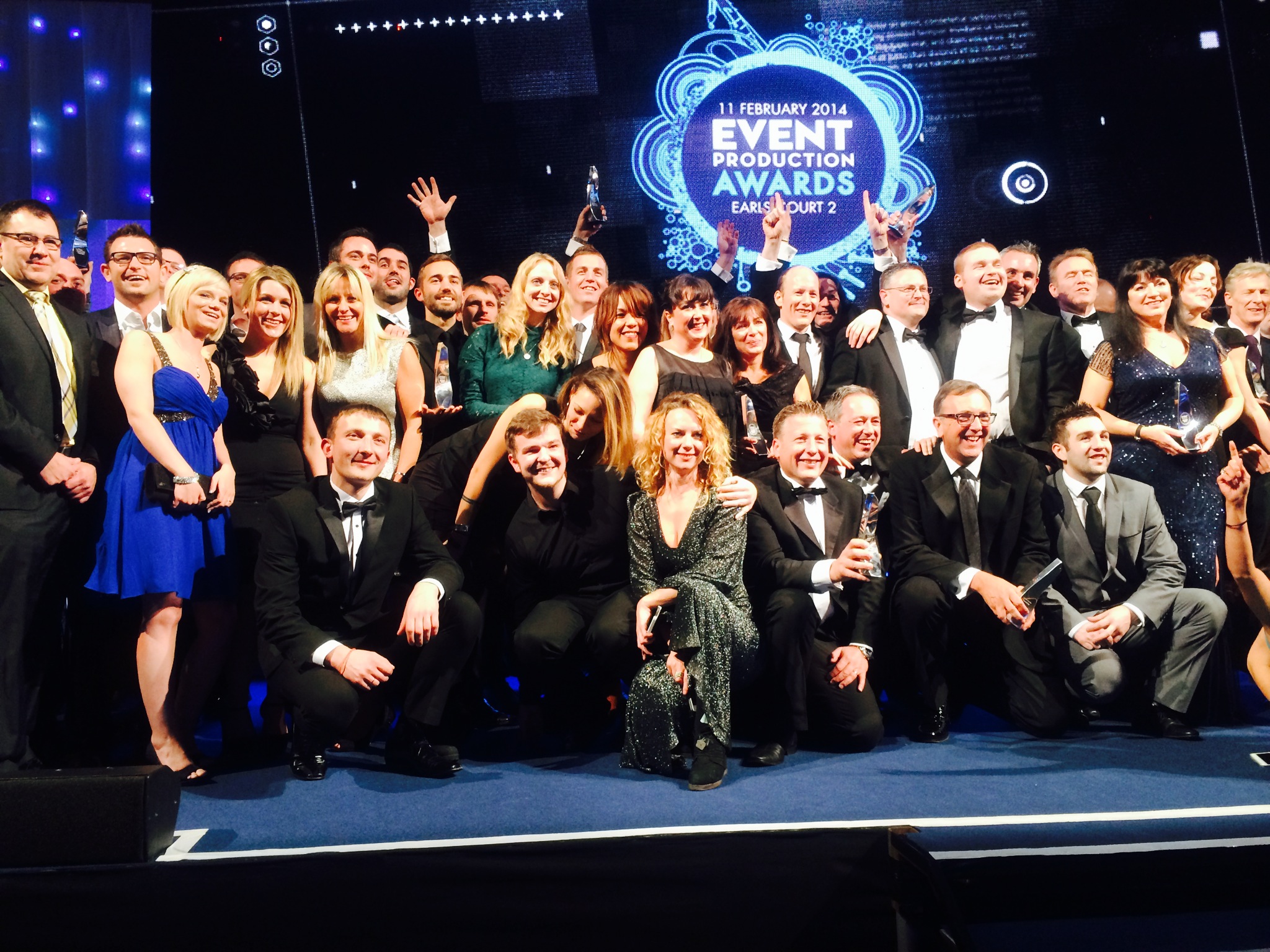 Then the dancing commenced at which Sam from Well Pleased Events surely got the special award of the night for covering the largest area of dance floor, reception area and bar, and was last seen disappearing into the West End to dance the night away with a willing entourage.
« Back