Sofa hire
We have a large stock of white, blue and black sofas for hire to create the perfect contemporary lounge area for your guests. When arranged together with the light cubes as shown below they create a contemporary and intimate elegance. Finished in faux leather they are a pracitcal yet elegant solution to your soft seating hire needs. Please contact us for a quotation on your sofa hire in white, navy blue or black from stock or bespoke colours available upon request. Further to our range of smooth finsih sofa's we have introduced a selection of Chesterfield style sofa's and arm chairs to add tothe furniture in your venue or create your own relaxation are in your marquee.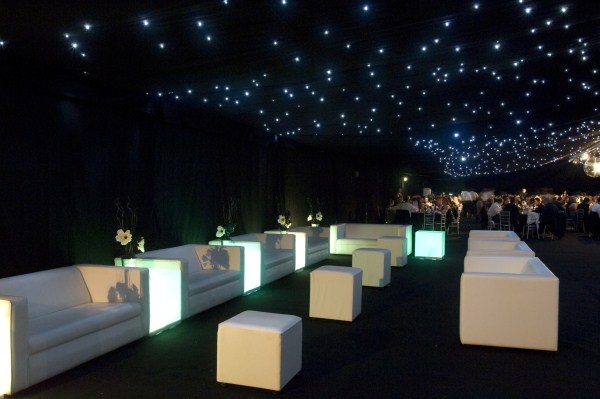 White smooth sofas with cube stools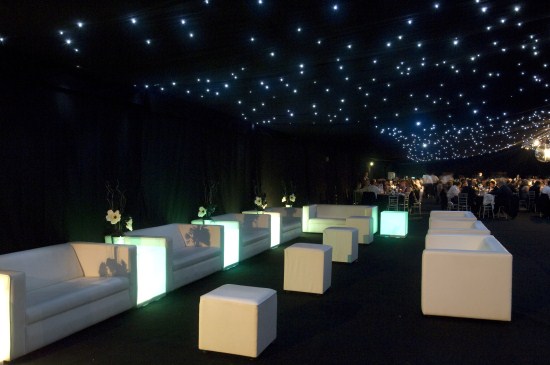 White Chesterfield sofa and chairs
Team them up with illuminated light cubes and bars to create a sophisticated atmosphere. For a truly special event call Yorkshire Furniture Hire.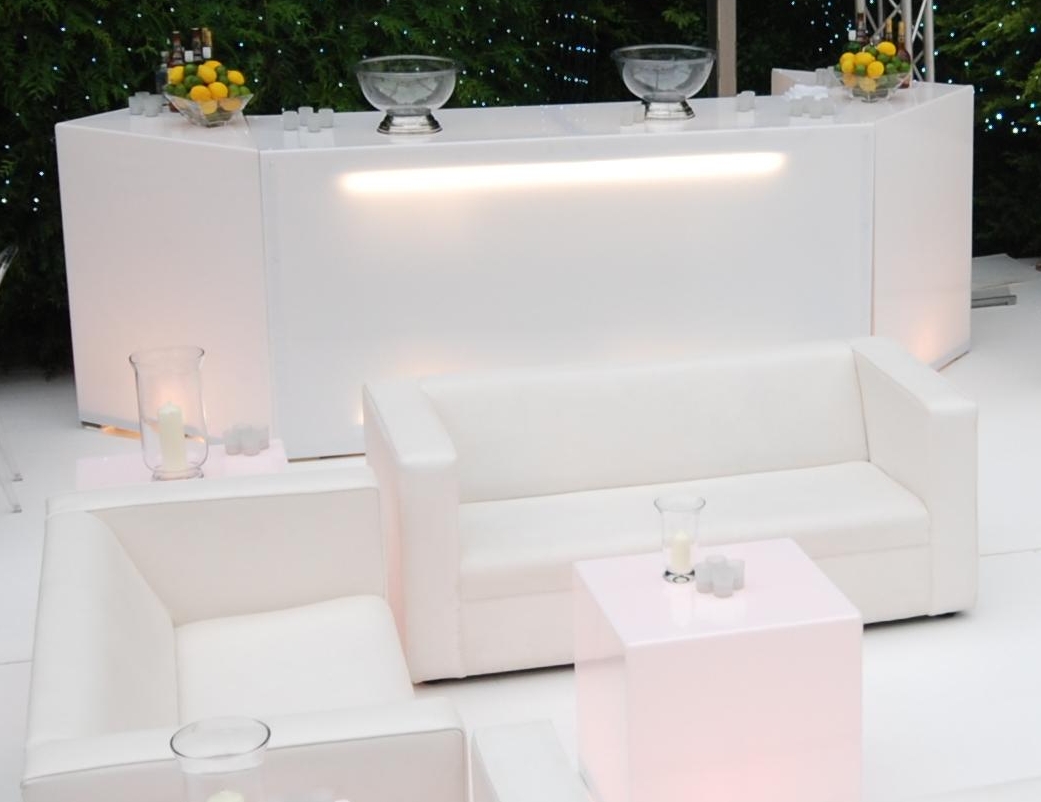 Hot Pink sofa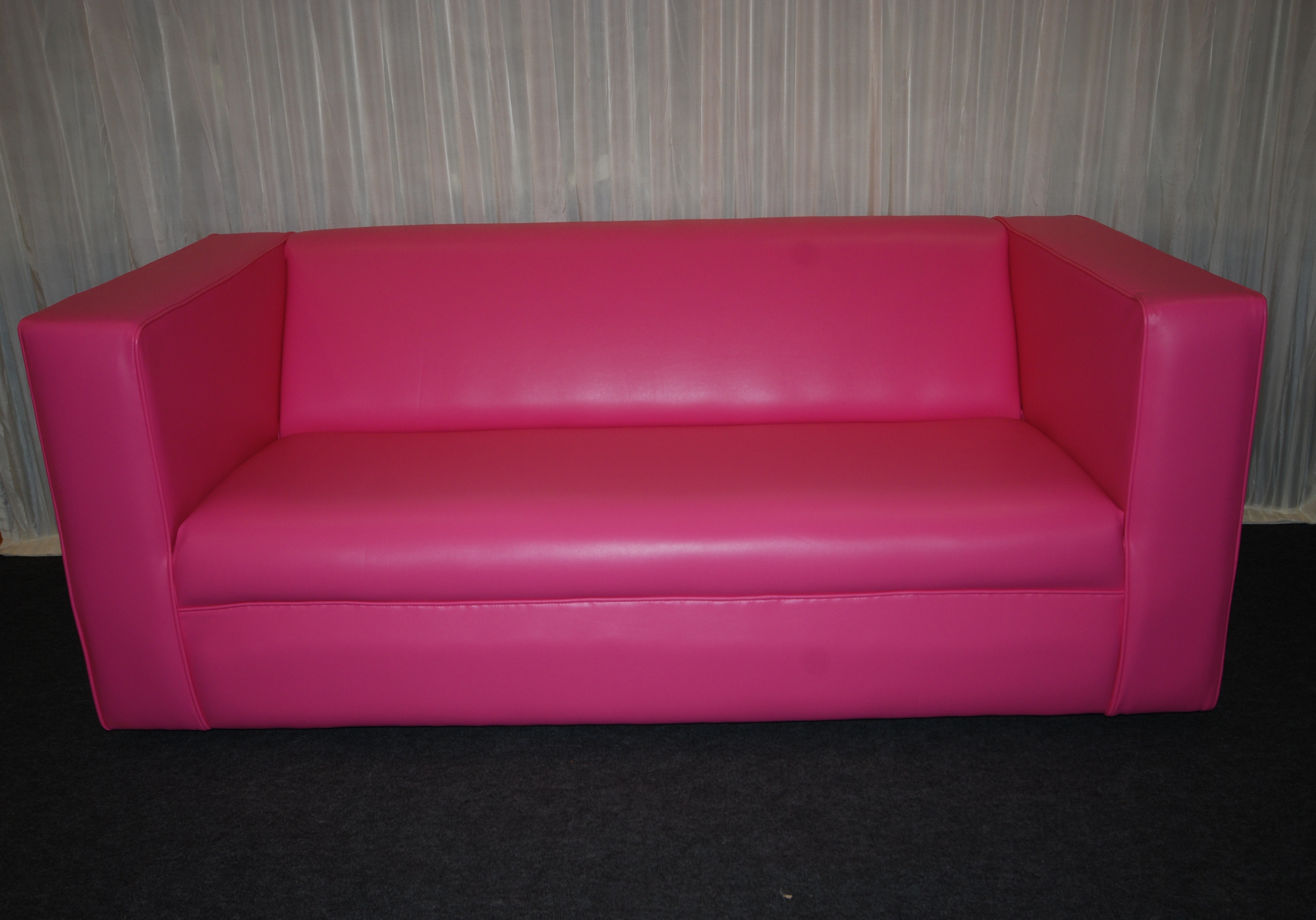 Black and Hot Pink Sofa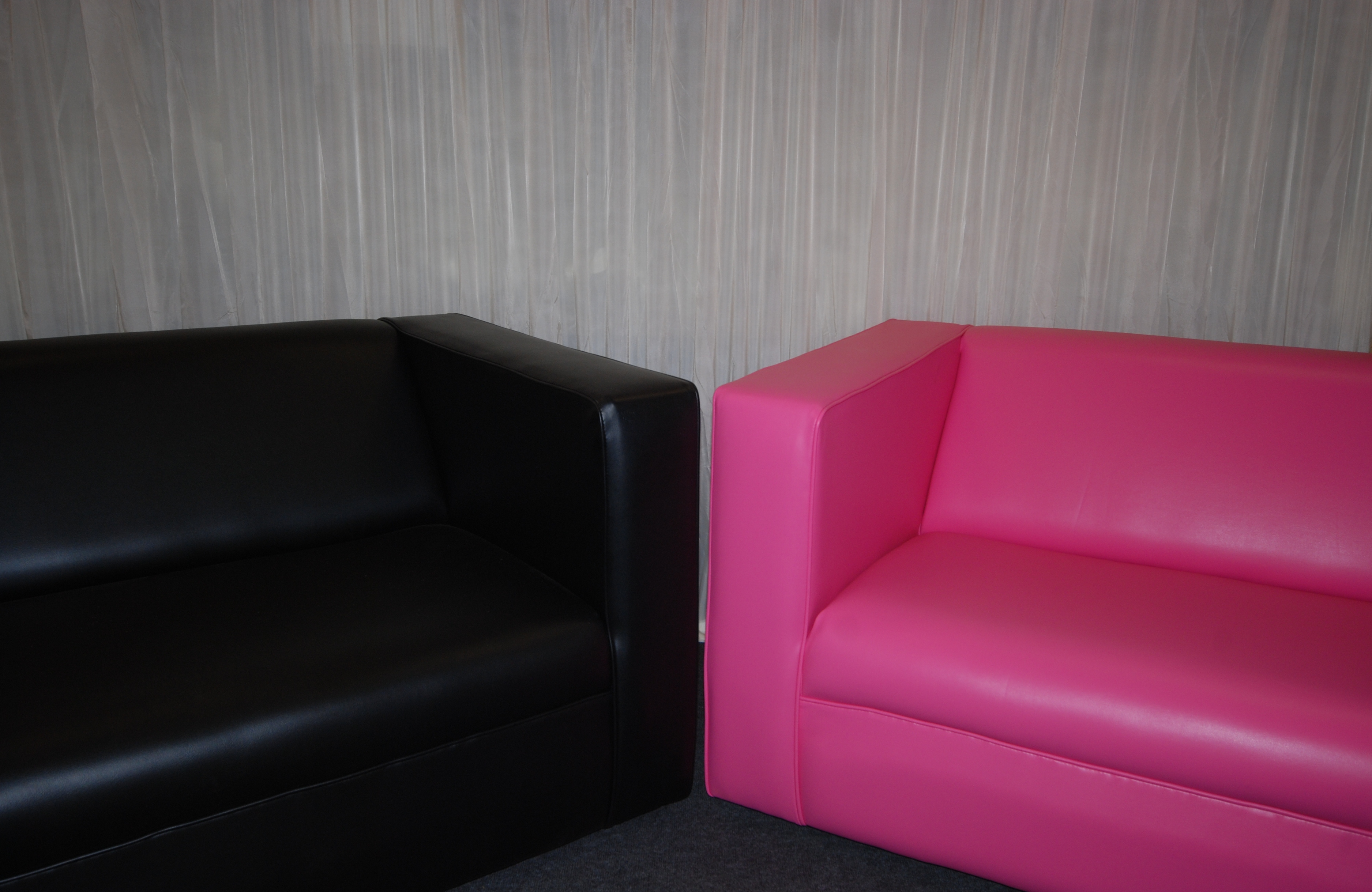 Black Sofa shown in Marquee with Hot pink swags