Stage Deck Hire
We can provide a stage/platform/catwalk for a variety of events. Our builds shown below have all been bespoke to meet the clients requirements. We can provide ramp or step access, hand rails where required. Whatever your event needs if it is a stage or platform you require call for a quote.
Examples of small stage and platforms that we have provided for our clients:
Accessible Viewing platform at local music festical "Pocktoberfest"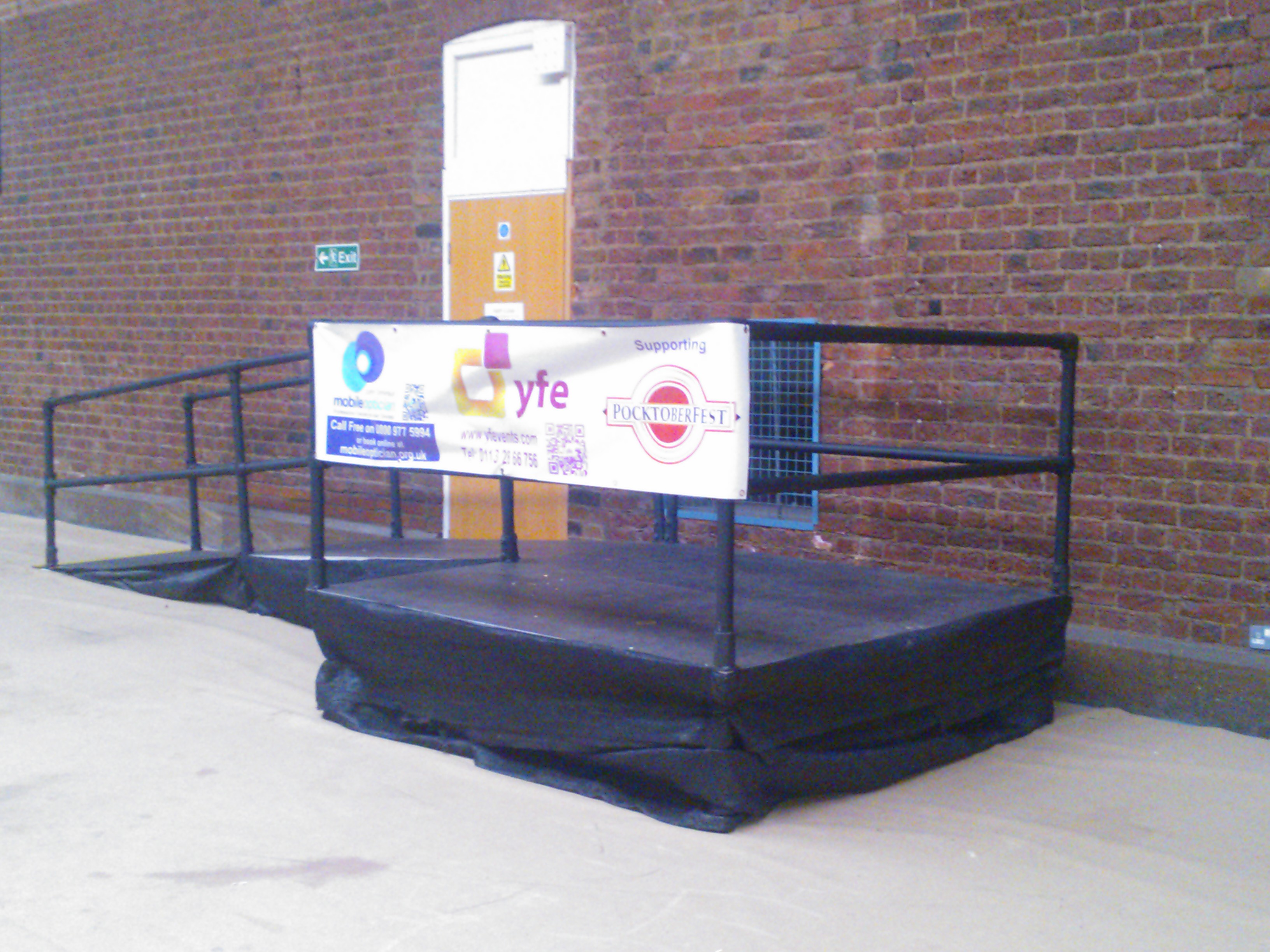 Small Stage at Doncaster Race Course under cover of China Hat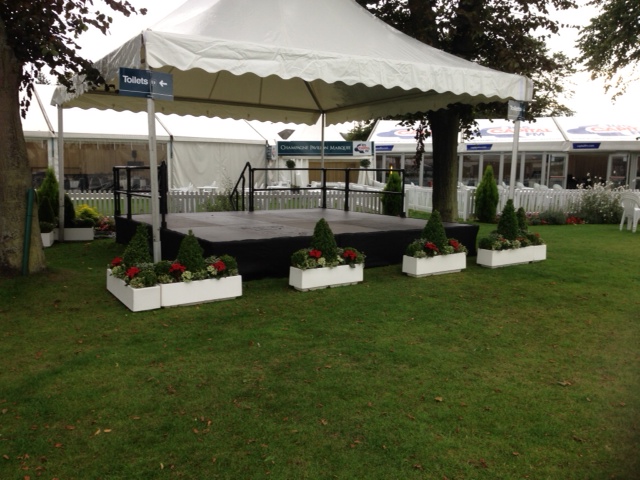 Catwalk for BTRS charity fashion show at The Marriott Leeds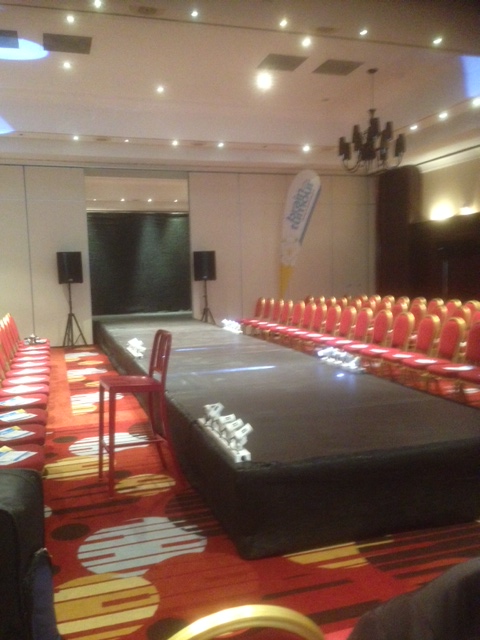 Our stage decks are available in the following individual sections, for stages upto 1m high:
Stage Deck 2mx1m
Stage Deck 2m x 0.5m
Stage Deck 1.5mx1m
Stage Deck 1.5mx0.5m
Stage Deck 1mx1m
Stage Deck 1x0.5m
Stage Deck 0.5mx0.5m
Legs set of 4 height 166mm
Legs set of 4 height 333mm
Legs set of 4 height 500mm
Legs set of 4 height 666mm
Legs set of 4 height 833mm
Legs set of 4 height 1000mm
Screwjacks set of 4 200mm
Screwjacks set of 4 400mm
Screwjacks set of 4 600mm
Black Handrail Frames 0.9m
Black Handrail Frames 2m
Step units inc handrail post with top handrail (per step)