Le Tour de France
We have been delighted to work with the Festival of Cycling and Welcome to Yorkshire as well as many other event planners, marquee companies and private organsiers of celebrations for this years Grand Depart in Yorkshire. The Tour set off on 5th July 2014 from Harewood House with a royal prescence from the Duke and Duchess of Cambridge and Prince Harry.
Our main prescence has been at the Official Ceremonial start at Harewood House where we have supplied almost 3000 items of furniture including banquet tables and chairs for the whole of the hospitality suite, outdoor tables and chairs, picket fencing and seating and tables for the event organisers Festival of Cycling.
As the celebrations for 'Le Tour' spread across Yorkshire, Y F Events have supplied hire furniture to venues in Wetherby, Otley, Harrogate Fan Park, Leeds, Sheffield, York. It has been a very exciting time as we have carried out our deliveries day and night across Yorkshire seeing how the whole county is emabracing this great event.
Keep up with the event at ITV Yorkshire.
Setting up of outdoor furniture and fencing at Harewood House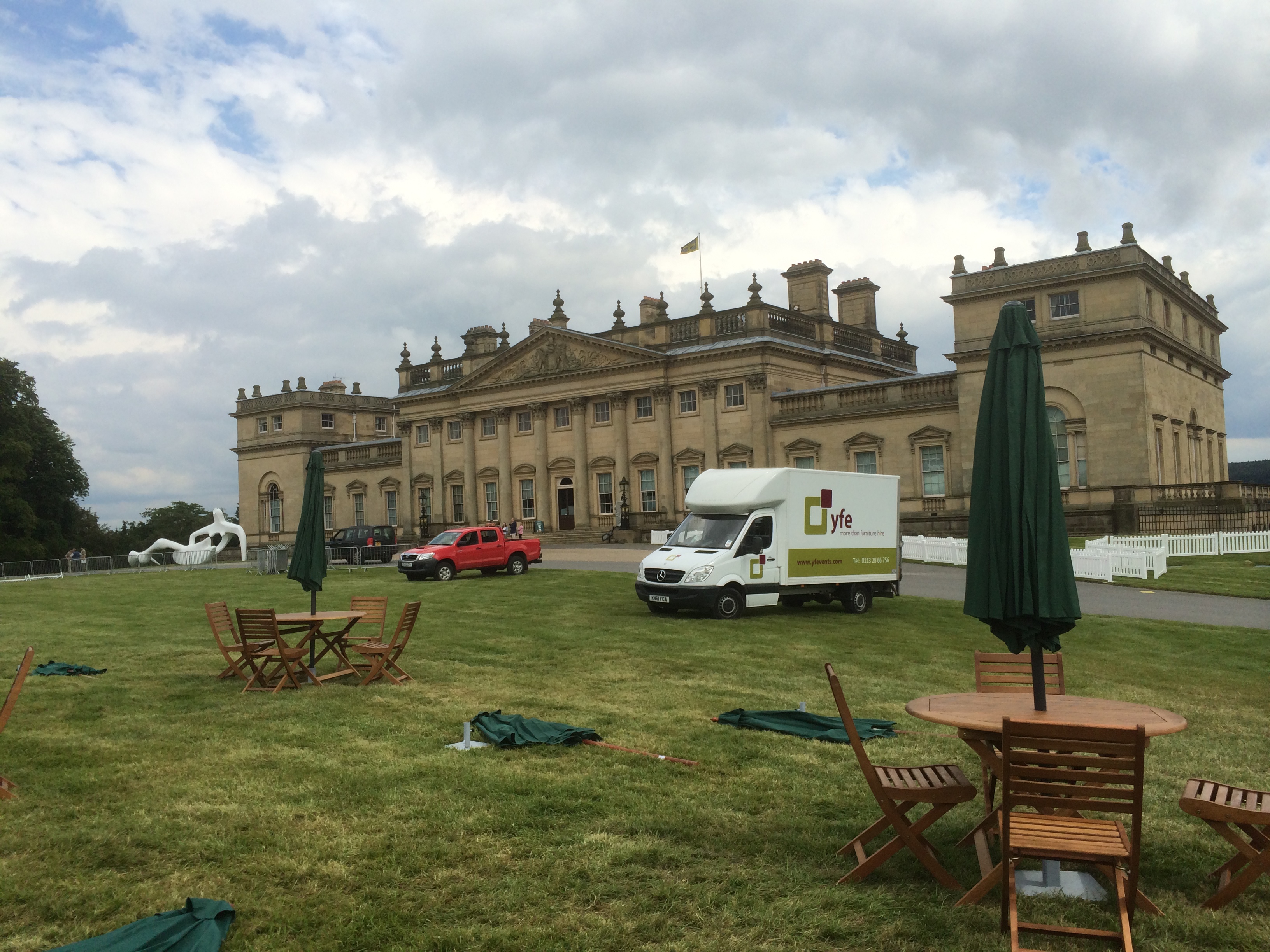 Hospitality preparations at Harewood House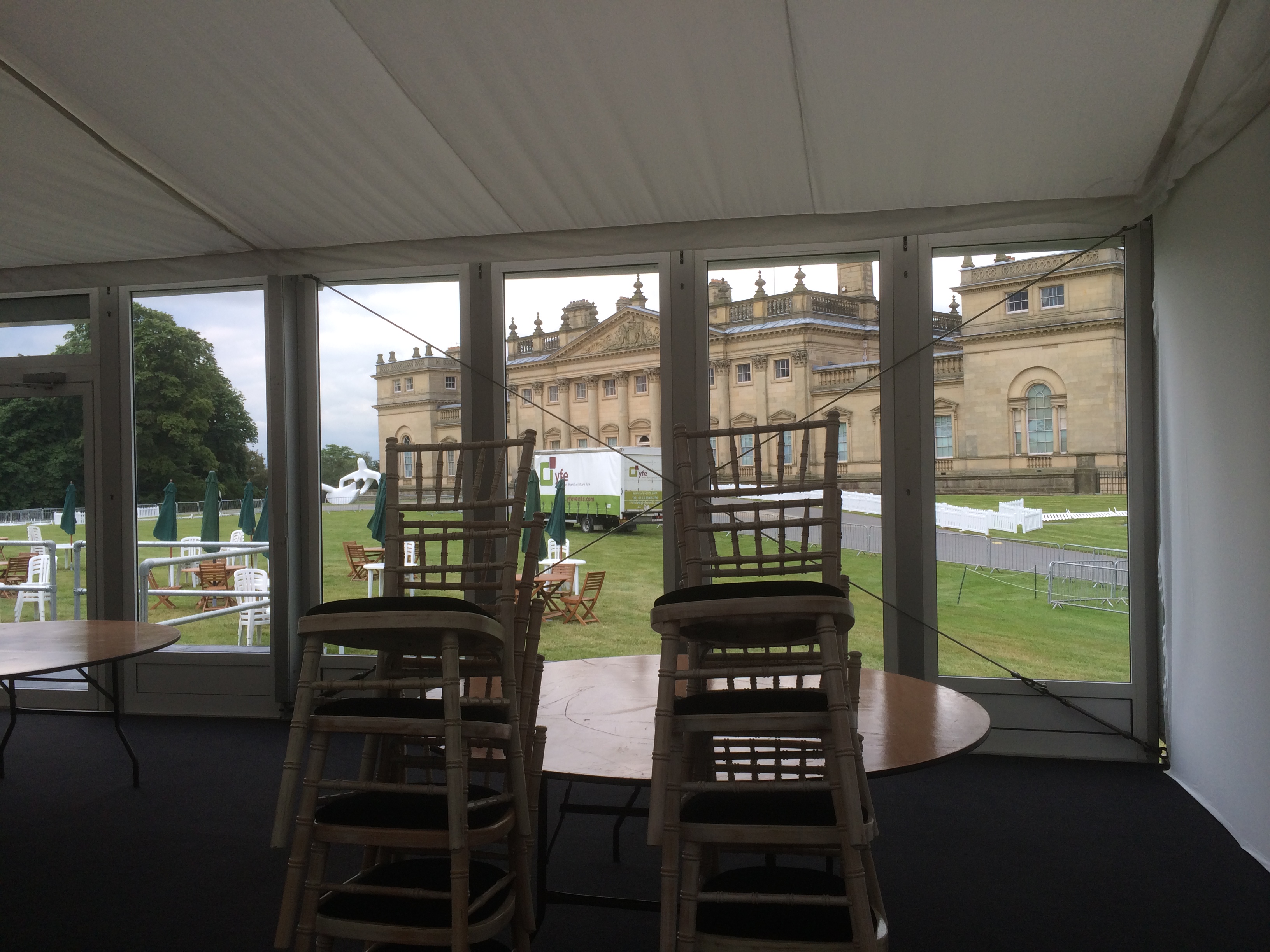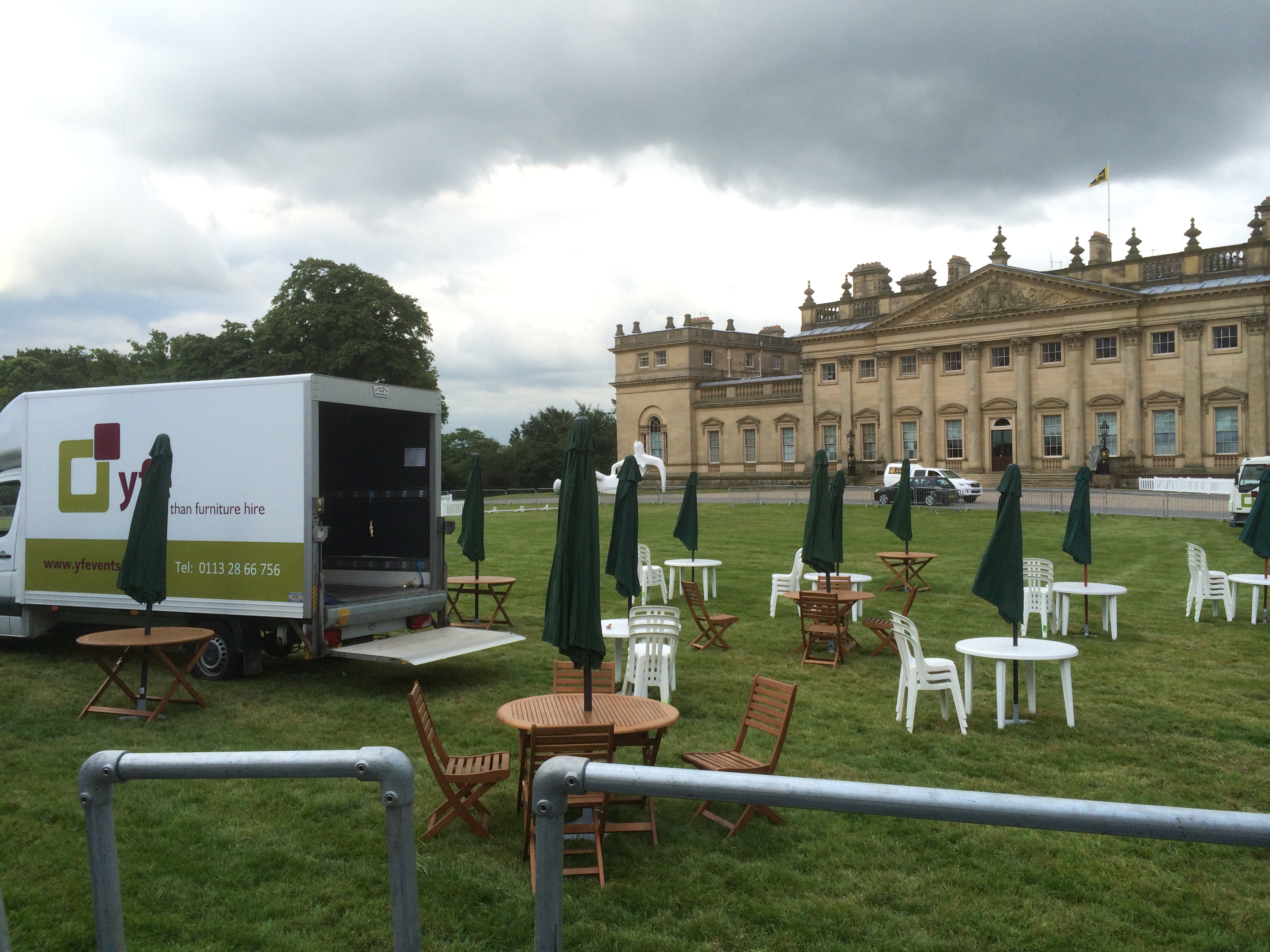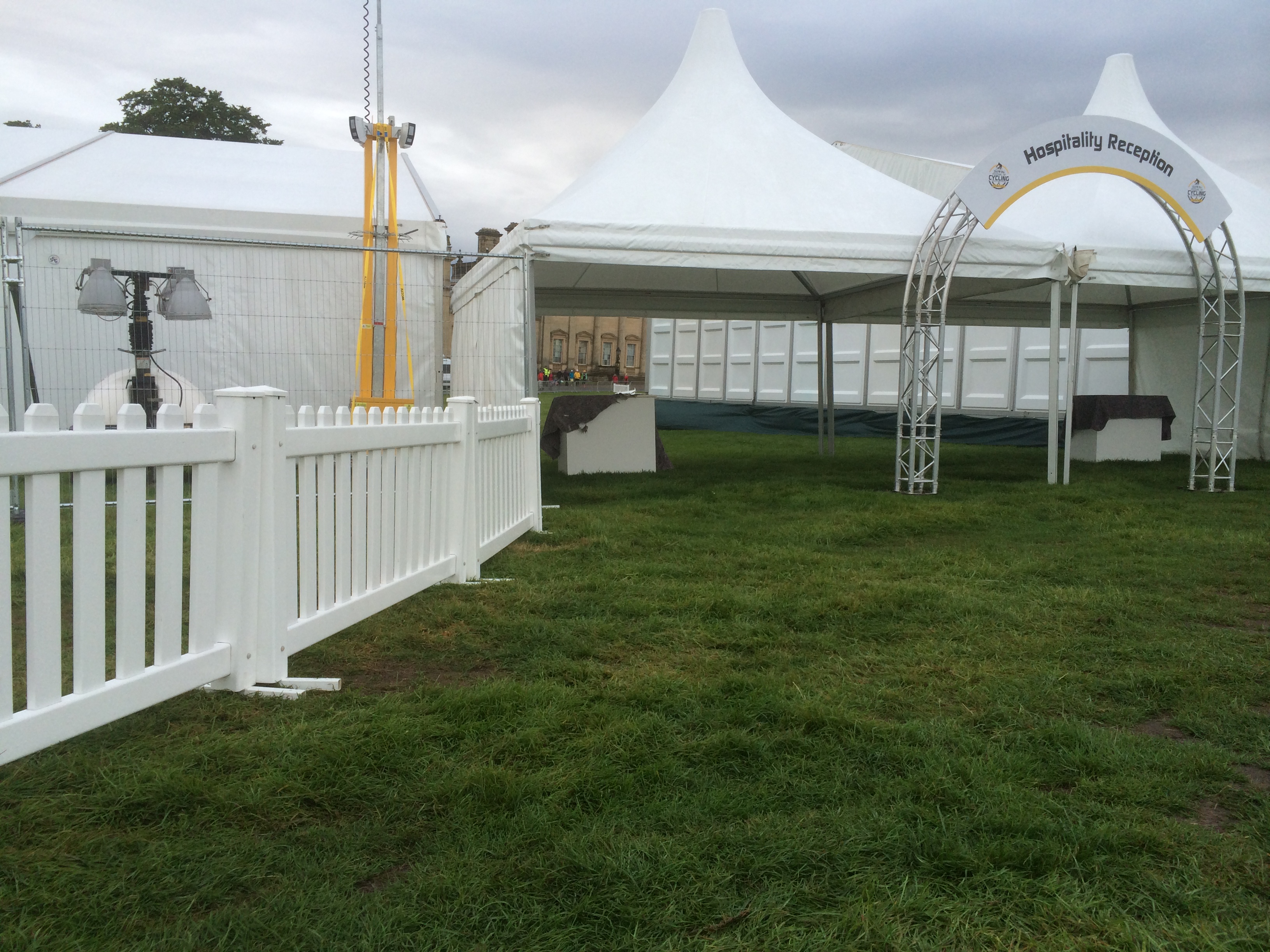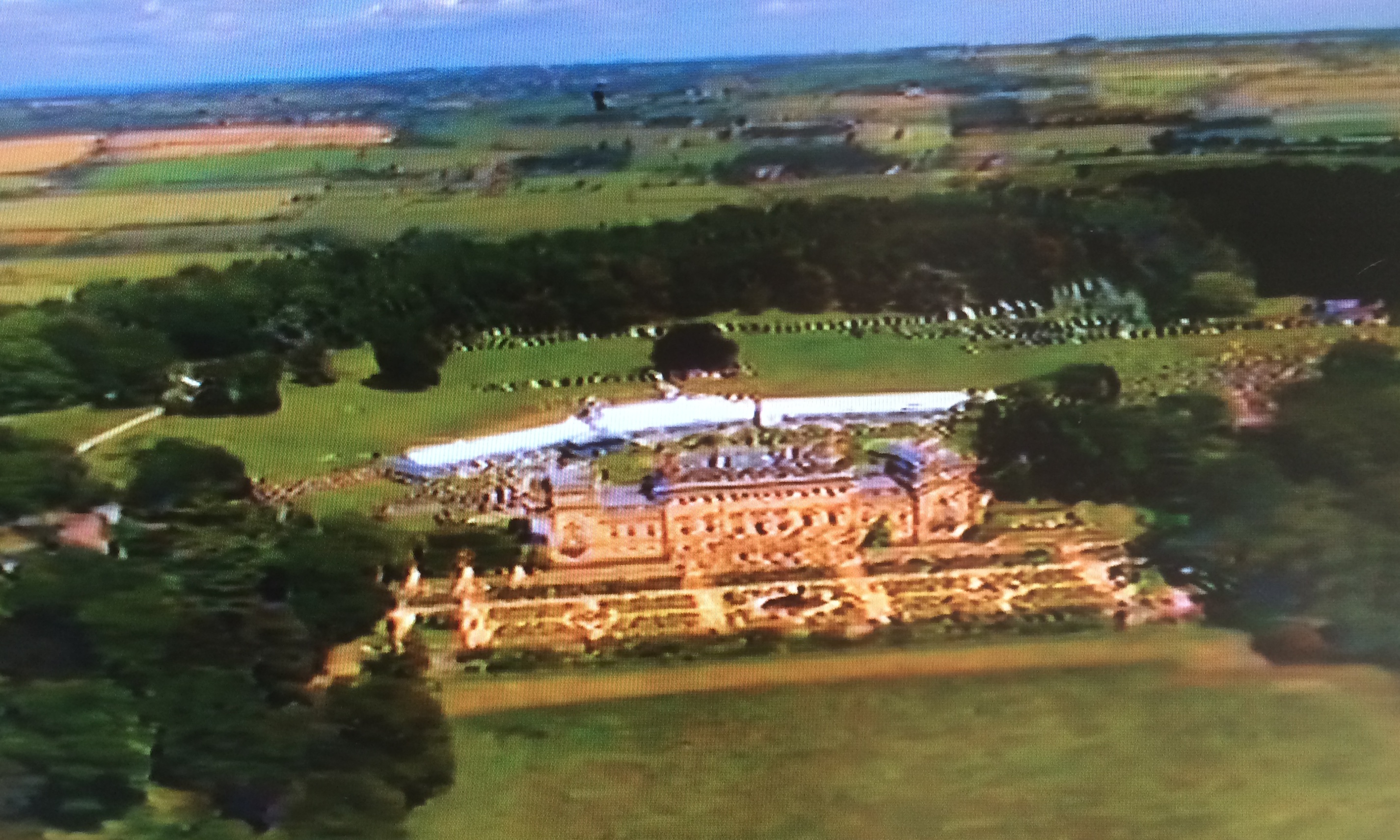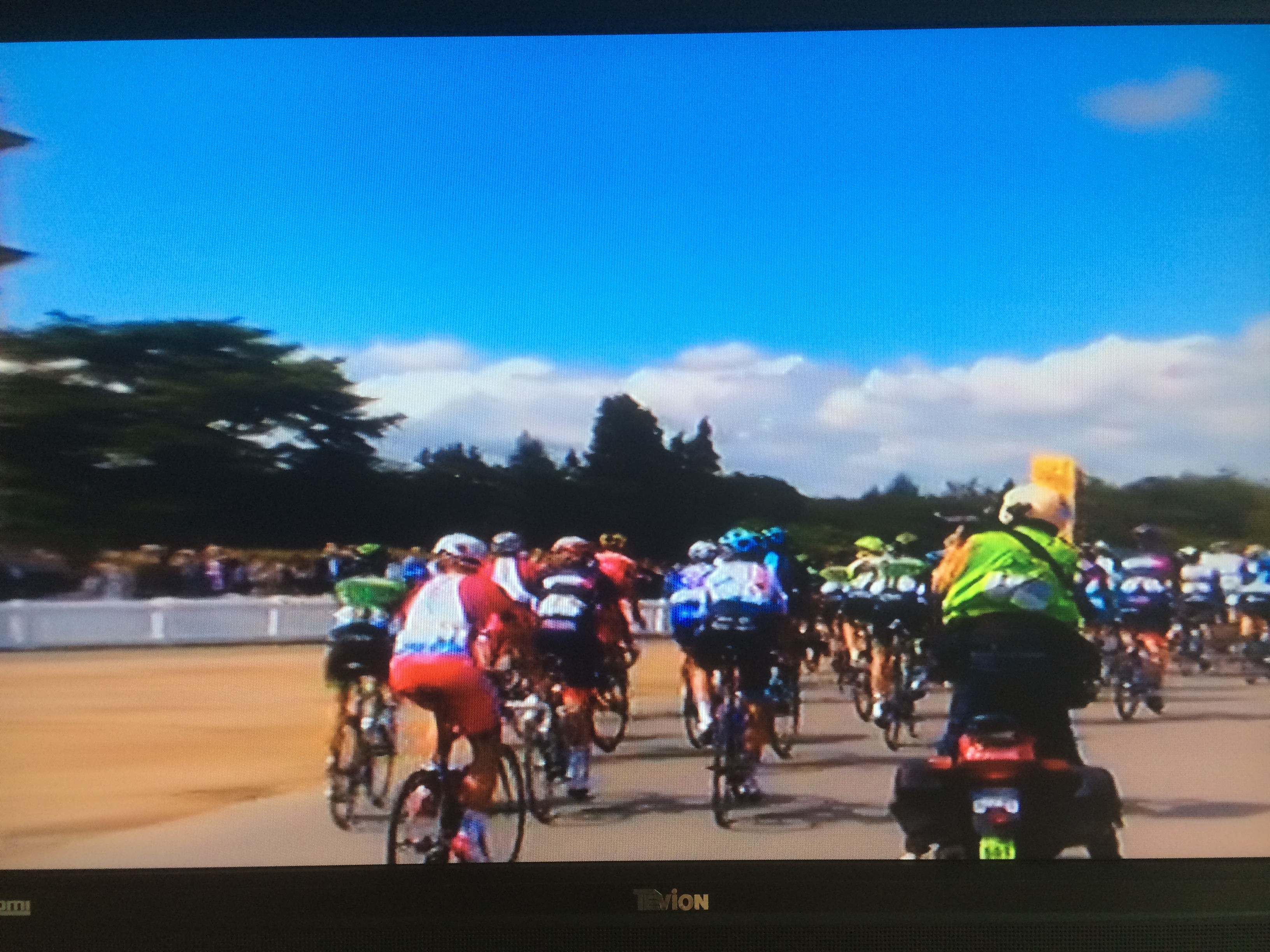 « Back