Spring/Summer 2014 - 'Le Tour' Yorkshire and more
We have had a busy start to the 2014 season, to be quite honest I can't remember when we actually went quiet! There is not a nut or bolt that hasn't been tightened, chair that hasn't been cleaned - in fact standing still was not advisable as you would end up getting power washed.
I have had the opportunity to go out on site to see a lot of our clients, both old and new, which has also allowed me to see the great venues that we visit and the wonderful area we serve. One of my favourite places so far has to be the beautifully restored conservatory at Wentworth Castle. A great place to hold your wedding or other celebration event.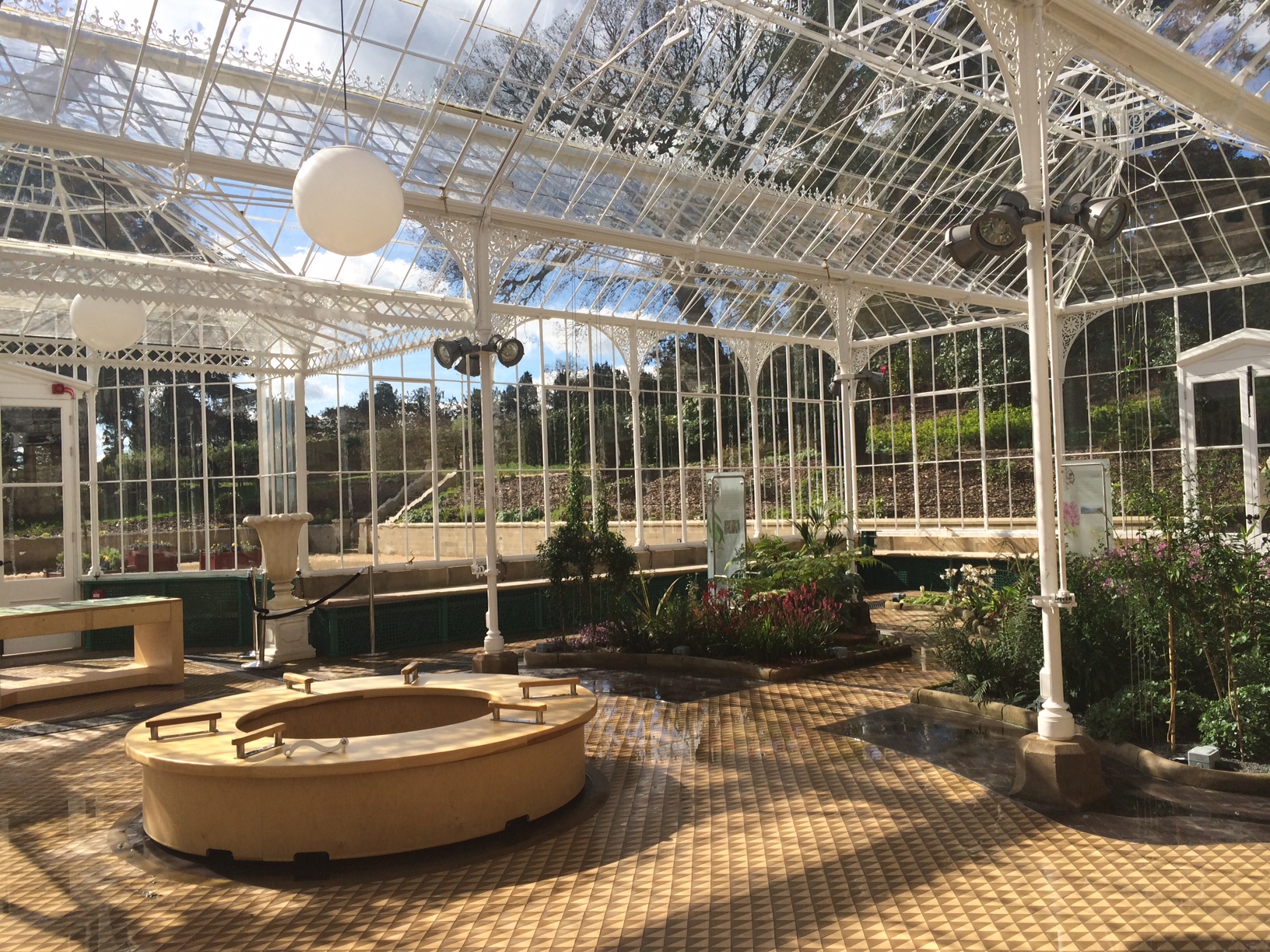 Driving around in Yorkshire we can't help but notice all the preparations for this years 'Grand Depart' from the smooth surfaces of the Counties roads to 'yellow' bikes and tour themed advertising all over. Some things are subtle and others more outstanding as this one we spotted on the hill side on a journey to The Alma Inn at Colne.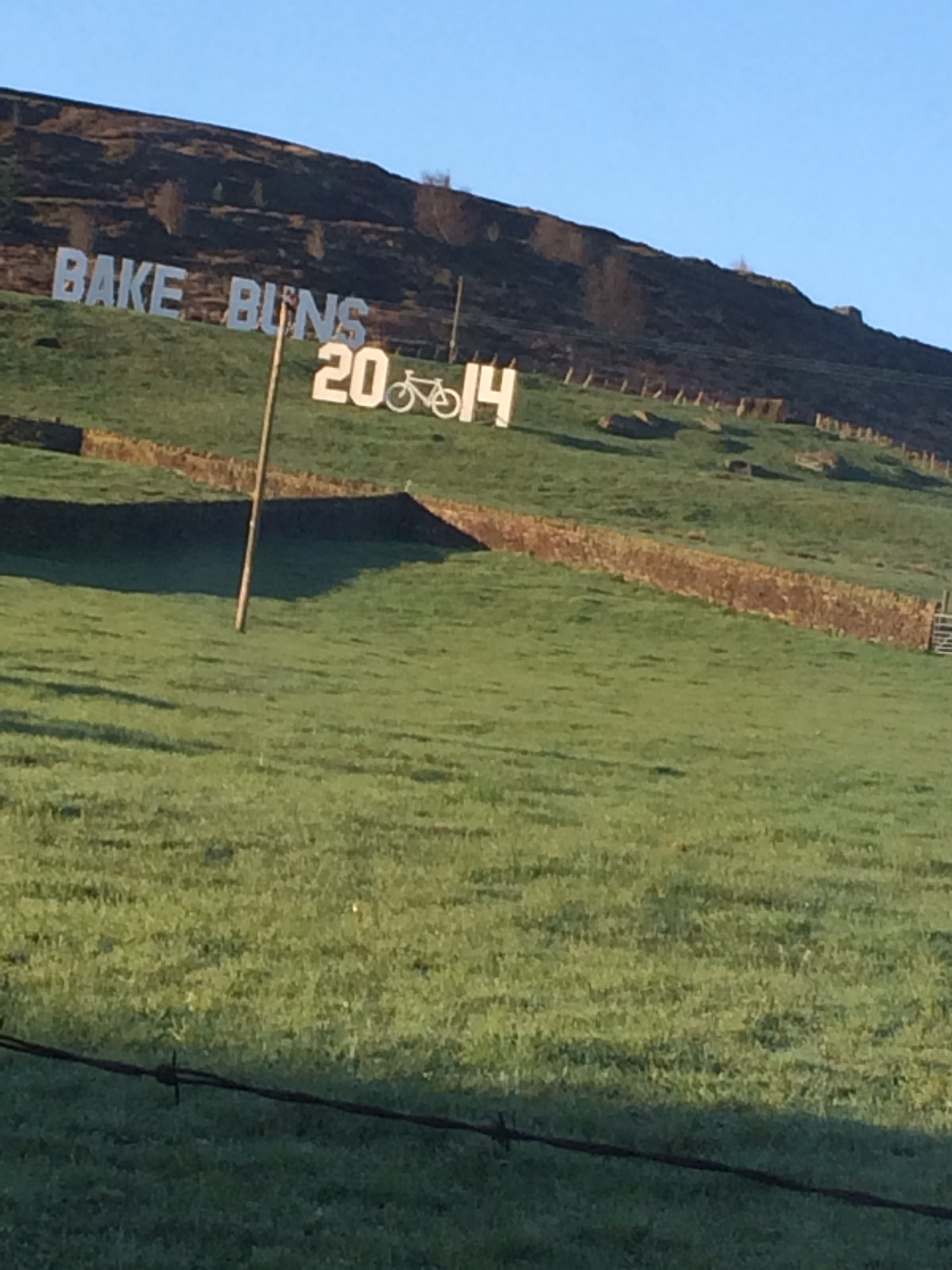 With thoughts to 'The Tour' we were pleased to supply the furniture to the launch of the '100 days of Art and Culture' launch dinner Ripon Cathedral for the Festival of Yorkshire 2014 it really is good to #bepartofit. At YFE we are looking forward to many more events we are supplying around the whole Grand Depart and Le Tour for both private and Corporate clients. It is great to be involved in this historic event and hopefully the launch of many annual events as a result - part of the success of 'Le Tour' as with London 2012 is all about the legacy. We are privileged to have our northern base right in the centre of where it is all happening.
We would like to extend a warm welcome on board to many of our new clients and sites we have visited for the first time for 2014 who include Wentworth Castle, York Maze, Harewood House, Mulgrave Estate, The Majestic Hotel Harrogate, Lincoln and York Coffee, Mamas and Papas, Morrisons, Eshott Hall, Rookery Hall and Mottram Hall to name but a few. We look forward to working with you all many times in the future alongside continuing to serve our treasured longer standing clients too.
The new increased client base and continued growth of returning customers to extend our product base yet again to meet with demand. The latest additions include Wooden outdoor furniture sets, complete with parasols and bases alongside adding hundreds more chairs to our banquet range. The new folding beech chairs are proving popular for summer events. We look forward to bringing you pictures of all our new lines soon but if you can't wait just drop me a quick email and we will send you a sneak peak.
Finally my favourite picture from a wedding we delivered to based in Sawley Village Hall, the bride and groom were lovely and this wedding had a true family and friends warmth to it as everyone helped in preparations the day before the event. On collection I noticed this sign which had been put out which made me smile, it truly reflected the relaxed and happy approach this couple took to their wedding.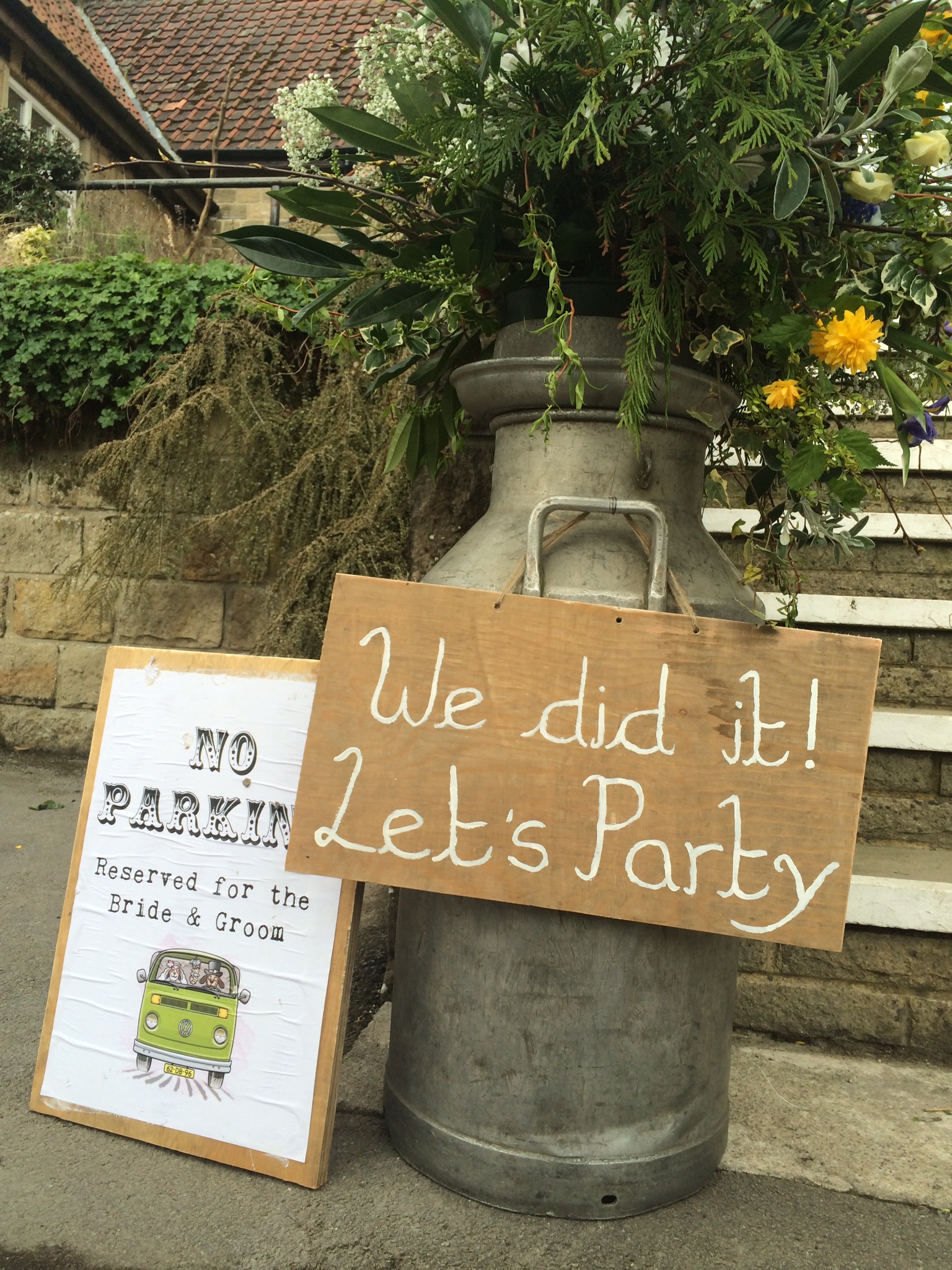 « Back